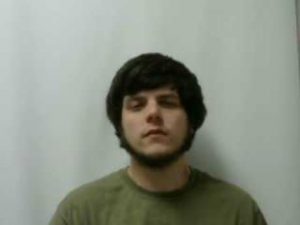 A suspect wanted by the Nassau County Sheriff's Office for armed robbery and attempted murder was arrested in Union County Ohio on an outstanding arrest warrant.
On Sunday, March 31, 2019, at approximately 3:00 PM, a 20 year old black male, from Fernandina Beach, arrived at Nassau Baptist Hospital Emergency Room with a gunshot wound in his leg.  He was then air-lifted to UF Health in Jacksonville with serious injuries.
NCSO received information that someone heard loud voices then a gunshot coming from a building behind the residence at 2064 Friendly Road, Fernandina Beach.  A witness observed an unidentified male grab another unidentified male and then heard a gunshot.  The witness observed a blue/silver car (suspect) drive down the driveway and turn left onto Friendly Road heading toward SR-200 and then observed a blue Cadillac (victim) drive down the same driveway and turn right onto Friendly Road.
Upon further investigation, NCSO Detectives obtained an arrest warrant for Dylan Michael Page, 24, from Fernandina Beach.  The Union County Sheriff's Office in Ohio arrested the suspect on July 11, 2019, on the outstanding warrant and was booked into the Tri County Regional Jail in Mechanicsburg, Ohio.  He is awaiting extradition back to Nassau County.
This incident is still under investigation and no further information is available at this time.