Bill Leeper
Sheriff Bill Leeper is a life-long resident of Nassau County and served 35 years with the Florida Highway Patrol, before retiring as a Captain. He and his wife Emma own and operate a retail business in Fernandina Beach. He is also a former City Commissioner and two-term Mayor of Fernandina Beach.
Bill was elected Sheriff of Nassau County in 2012. He was re-elected in 2016 and again in 2020 and is presently serving his third term in office.
Bill was drafted by the New York Mets after his senior year of high school in 1971 and played professional Minor League Baseball. He was also selected as one of the Nassau County's "Top 50 Athletes" from 1949-1999 by the Fernandina Beach News Leader. In 2006, he was inducted into the Fernandina Beach High School Hall of Fame.
Sheriff Leeper is author of the traffic safety book Highway of Horror.
Education
Fernandina Beach High School; Associate in Science Degree, Vincennes University; Associate in Arts Degree, Florida Community College; Bachelor of Arts Degree, Columbia College-Missouri; Law Enforcement Science and Criminal Justice Certificate, National Association of Police Chiefs; Florida Highway Patrol Academy; University of Louisville's Southern Police Institute; Northwestern University's Senior Management Leadership Program; FBI Florida Executive Development Seminar, FBI National Academy Session 260.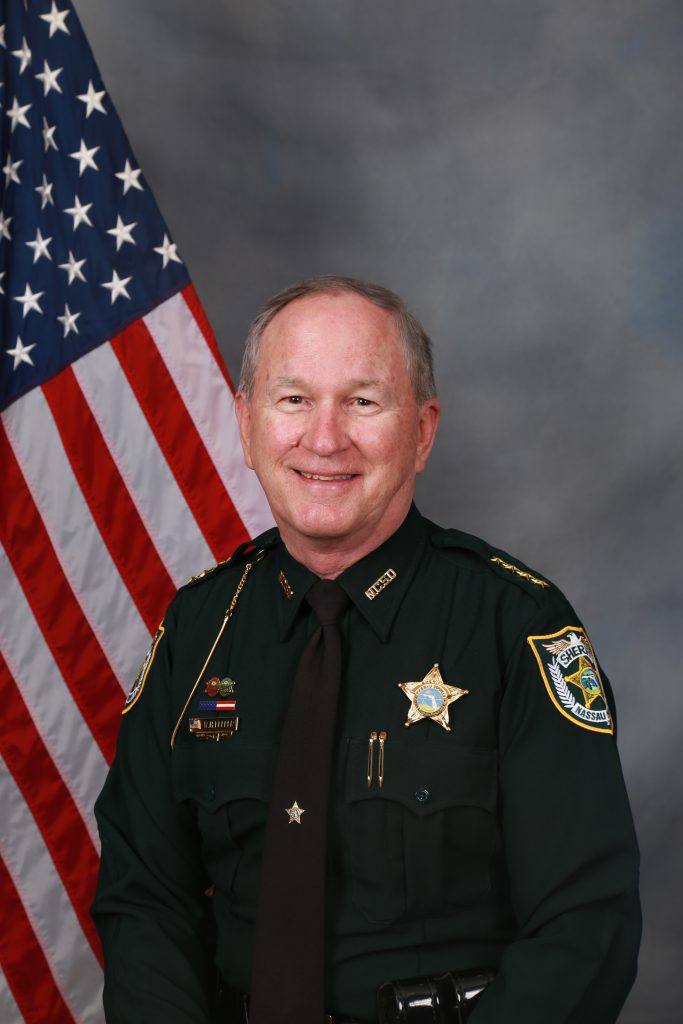 Affiliations, Awards and Recognitions
     Florida Department of Transportation "State Traffic Law
Enforcement Officer of the Year" 1995.
    
Florida Law Enforcement Public Information Officers Association
"Public Information Officer of the Year" 2008.
     
International Association of Chiefs of Police, "J Stannard Baker
Award" for Outstanding Career Achievement in Highway Safety, 2009.
   
Northeast Florida Safety Council, "Jerry Hamm Media Award" 2009.
    
Florida Public Relations Association "Grand Image Award" 2009.
    
State of Florida "Davis Productivity Award" for state government
employees whose work measurably increases productivity and promotes innovation.
       
Florida Department of Highway Safety & Motor Vehicles "GEM"
award for outstanding achievement.
Northeast Florida Safety Council, Board of Directors (Past President
and Chairman of the Board).
   
Nassau County Community Traffic Safety Team (Past Chairman).
   
Columbia College-Missouri Alumni Association, Board of Directors
(Past President); Columbia College-Missouri Board of Trustees.
      
Nassau County Outstanding Elected Official – 2014.
 
Florida Sheriff's Youth Ranches Board of Directors (Past
Chairman).
Florida Sheriffs Association Board of Directors and Officer
(Vice-President).
Boy Scouts of America Distinguished Citizen Award 2018
NAACP Nassau County Branch "Community Service Award" 2018