The Human Resource Department coordinates implementation of services, policies and programs. This effort helps to align the workforce with the Goals and Mission Statement of the Nassau County Sheriff's Office. The Human Resource Department emphasizes quality, productivity, standards, goal attainment and recruitment along with the ongoing development of a high caliber workforce.
Major areas directed by Human Resources are:
Recruiting and Staffing;
Performance Management;
Employment and Compliance to Regulatory Concerns;
Employee Orientation, Development and Documentation;
Employee Relations;
Employee Safety, Welfare, Wellness and Health;
Benefits Administration;
Retirement Administration;
Charitable Giving; and,
Employee Services.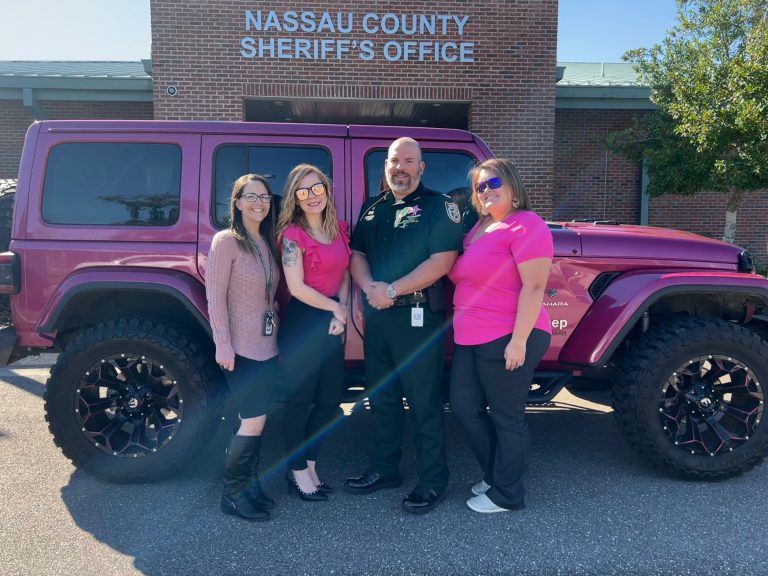 The Human Resource Department's objectives are established to support the attainment of the Mission Statement and Objectives of the Nassau County Sheriff's Office.
The Nassau County Sheriff's Office is an Equal Employment Opportunity Employer.  We consider applicants for all positions without regard to race, color, national origin, sex, age, disability, marital status, religion or any other legally protected status.  NCSO is committed to providing a workplace free of sexual misconduct as well as discrimination, harassment based on such factors as race, color, marital status, national origin, religion, gender, ancestry, age, medical condition, disability, or veteran status. NCSO strongly disapproves of and will not tolerate discrimination or harassment of employees by supervisory staff, employees, customers, and clients or by persons associated with NCSO or retaliation against any person making a complaint of discrimination, harassment or sexual misconduct. This policy shall apply to all employees of NCSO including staff, supervisory staff, and also to all persons involved in the business or services engaged in by NCSO. To view this policy, please click here (PDF) (DOC).
Please visit our careers page to view our current employment opportunities.
If you have questions about job vacancies, applicant requirements or any Human Resources related issue, please contact the Human Resources Department at the following:
Leah Hoffman – Applications 
Phone – 904-548-4012         Fax – 904-548-4112
Email – Le1630@nassauso.com
Ivy Carter – HR Records
Phone – 904-548-4056         Fax – 904-548-4156
Email – iv1482@nassauso.com
Kayla Lumpkin – Human Resources Manager
Phone – 904-548-4097         Fax – 904-548-4197
Email – klumpkin@nassauso.com 
* The Nassau County Sheriff's Office recognizes that some content on this page may not be accessible. We have developed a remediation plan to make all content accessible and are actively implementing the plan. To review the remediation schedule click here.
If you require an alternate format for any content on this website please contact us. Please indicate your preferred format for the content you have requested and your contact information.