While incarcerated at the Nassau County Sheriff's Office Jail and Detention Center inmates have the right to medical care.
Health care services are provided by on site medical staff.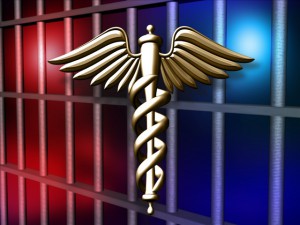 Medical care, emergency dental care, and mental health care services are available.  Some health services are provided by other agencies.  Referrals will be made when necessary.
If an inmate has a chronic condition (high blood sugar, high blood pressure, etc.) provide all necessary information about the condition to ensure continued treatment while incarcerated.  This information includes, but is not limited to, any medications prescribed for the treatment of the condition, as well as the name, address and phone number for the doctor or clinic providing such treatment and the name, address and phone number of the pharmacy where the medication(s) are filled.
While incarcerated, inmates will be in a very different environment from what they may be normally used to. The diet, level of exercise, stress level, etc. are all variables that the medical staff takes into consideration to adjust medications.
If you have any further questions concerning an inmates health care you may contact the medical unit at (904) 548-4043.