The Nassau County Sheriff's Office K-9 Unit is staffed by four K-9 / handler teams with single purpose dogs trained to detect narcotics.
The K-9's superior sense of smell allows them to detect miniscule odors that are most of the time undetectable by the average person. Their keen eyesight supplements this sense of smell to make them unmatched detection tools. These canines are intelligent and well trained. They adapt well to new and changing situations which makes them a valuable asset to any law enforcement agency.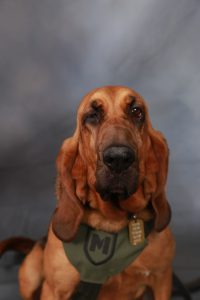 Upon being selected for the K-9 Unit, both the handler and K-9 are required to complete state certified training.
This training is rigorous and very demanding of the deputy as well as the K-9, lasting seven weeks or longer. Thereafter, the teams have a regular training schedule. There is minimum of one K-9 team working all patrol shifts.
The K-9 Unit assists Law Enforcement in many ways
Search for illegal substances in buildings and vehicles
Search facilities for illegal substances faster, safer and more efficiently
Highway interdiction initiatives
Community demonstrations