The Finance Department which consists of employees who handle all financial matters within the Sheriff's Office. The department is run by a Finance Manager who reports To the Director of Administrative Services. The department is broken in to six different areas which are: Accounts Payable, Accounts Receivable, Budget, Payroll, Purchasing and Property/Inventory.
The accounts payable clerk reviews all incoming invoices for accuracy and compares them against any purchase orders to make sure the order is complete. The invoices are then coded against the correct department and account for payment. Once the coding process is complete, the invoices are entered into an accounts payable computer program which generates checks for payment. The accounts payable clerk also maintains proper files for all Sheriffs' office payables.
The Sheriff's office budget is broken into two areas which are the Sheriff's office and 911 mapping. The Sheriff's office budget is prepared by the Finance Manager who consults with the Director of Administrative Services on the office financial needs for the upcoming year. The Finance Manager uses this information along with other past and present data to generate the budget for all departments. Once the budget is prepared, it is submitted to the Sheriff for review. The Sheriff may send the budget back to finance several times for changes before approving it for submission to the Board of County Commissioners for approval.
The Payroll Clerk performs accounting operations necessary to accurately calculate the Sheriff's office monthly payroll. The Clerk also calculates monthly payroll reports and processes documentation for Worker's Compensation and Family Medical Leave Act issues.  The Payroll Clerk also is required to have knowledge of the Fair Labor Standards Act, Worker's Compensation Rules and the Family and Medical Leave act. The Clerk also performs other related duties to assist the Finance Manager and the Finance Department.
NCSO 2019-2020 Budget Request (PDF) (DOC)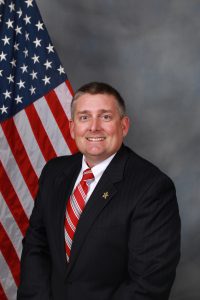 * The Nassau County Sheriff's Office recognizes that some content on this page may not be accessible. We have developed a remediation plan to make all content accessible and are actively implementing the plan. To review the remediation schedule click here.
If you require an alternate format for any content on this website please contact us. Please indicate your preferred format for the content you have requested and your contact information.