D.A.R.E. – Drug Abuse Resistance Education
The D.A.R.E. Program is a 10 week course of instruction taught to children at the 5th grade level in Nassau County. Research suggests that children are more likely to be exposed to alcohol, tobacco, and drugs following their 5th grade year, which makes this a great target year for the D.A.R.E. program.
The D.A.R.E. curriculum equips kids with the tools that will enable them to avoid negative influences and pressures, and allow them to focus on their strengths and potential for the future.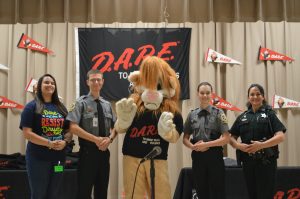 Each week the 5th grade students are engaged in learning activities which involve responding to pressures, risky situations, communication styles, and resistance strategies. They evaluate consequences to both positive and negative choices and demonstrate, through role playing, how responsible choices can be beneficial in their own lives.
This course of instruction is taught to the elementary school children in the incorporated and unincorporated areas of our County which include Bryceville, Callahan, Hilliard, Yulee, and Fernandina Beach. The program graduates approximately 900 students annually.
To learn more about this program and how you may be a part of it, please contact our Special Operations Division at 904-548-4028 or email questions to lrgraham@nassauso.com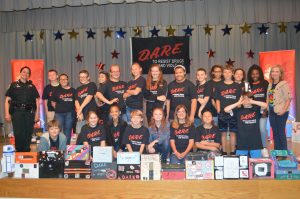 Under Florida law, e-mail addresses are public records. If you do not want your e-mail address released in response to a public records request, do not send electronic mail to this entity. Instead, contact this office by phone or in writing.