The Narcotics and Vice Unit are assigned to the Investigations Division of the Nassau County Sheriff's Office and is supervised by a full time Detective Sergeant. The unit aggressively investigates drug complaints and works more complex investigations in partnership with other local, state and federal law enforcement agencies. The unit also investigates vice activities involving prostitution, illegal gambling, alcohol violations and other crimes involving moral turpitude.
The Sheriff's Office is also combating illegal drugs in the County by partnering with and participating in a number of High Intensity Drug Trafficking Areas (HIDTA) initiatives that include highway and maritime interdiction and money laundering. HIDTA is a program created by Congress in 1988 to assist law enforcement in combating drug trafficking in the United States. There are 28 HIDTA programs that operate in 46 states. The Nassau County Sheriff's Office is a member of the North Florida HIDTA. For more information on HIDTA visit their website at http://www.hidta.org/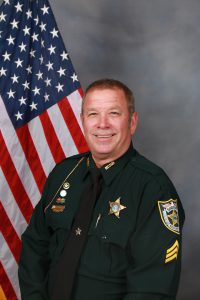 For further information or assistance contact:
Sergeant Monty Wettstein
Nassau County Sheriff's Office Narcotics / Vice Unit
wwettstein@nassauso.com
Under Florida law, e-mail addresses are public records. If you do not want your e-mail address released in response to a public records request, do not send electronic mail to this entity. Instead, contact this office by phone or in writing.