About NCSO Charities, Inc.
NCSO Charities, Inc. is a Florida Not For Profit Corporation established to organize, promote, and sponsor charitable missions and events in Nassau County, Florida.  The mission of NCSO Charities, Inc. is summarized in its slogan: Nurturing Community Safety Through Outreach.
NCSO Charities, Inc. Mission
NCSO Charities, Inc. strives to combat juvenile delinquency and community deterioration by organizing educational programs and by supporting and assisting members of our community who could benefit from these charitable programs (including the disadvantaged, distressed, or underprivileged).  NCSO Charities, Inc. events foster interaction between dedicated Nassau County sworn and civilian law enforcement professionals and the members of our community.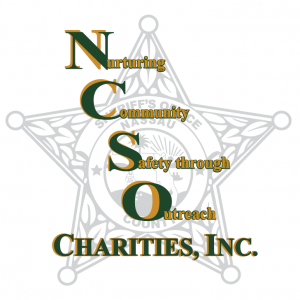 Charitable Events and Fundraisers
NCSO Charities, Inc. will schedule fundraisers throughout the year, benefitting local charities.
How to Participate, Volunteer or Donate
To sign up for our 2023 Leeperz Jeeperz charity ride click here: https://www.eventbrite.com/e/2023-leeperz-jeeperz-crawl-for-the-kids-jeep-ride-nassau-county-fl-tickets-555776320937
If you would like to participate in, or contribute to, any of these events, or if you would to make a donation to NCSO Charities, Inc. please contact Lawanna Ware, Treasurer, at (904) 548-4018.
"A COPY OF THE OFFICIAL REGISTRATION AND FINANCIAL INFORMATION MAY BE OBTAINED FROM THE DIVISION OF CONSUMER SERVICES BY CALLING TOLL-FREE WITHIN THE STATE. REGISTRATION DOES NOT IMPLY ENDORSEMENT, APPROVAL, OR RECOMMENDATION BY THE STATE."