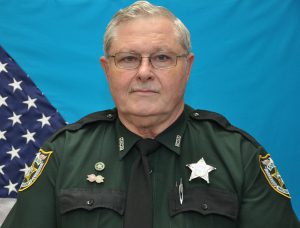 It is with a heavy heart that we announce the passing of Former NCSO Detention Deputy Harry C. Graves on Tuesday, June 18, 2019.
Deputy Graves began his career with NCSO on August 12, 2002 and retired after more than 15 years of service on March 25, 2018.
The family will receive friends on Thursday, June 20, 2019 from 5:00PM-7:00PM at the Event Center located at 14165 North Main Street (Building C) in Jacksonville, Florida.
Graveside Service will take place on Friday, June 21, 2019 at 10:00AM Evergreen Cemetery 4535 North Main Street (Gate #1) Jacksonville, Florida.
Please keep his family and friends in your thoughts and prayers.