NASSAU COUNTY SHERIFF'S OFFICE
DISPATCHER - 911 TELECOMMUNICATIONS OFFICER
The 911Telecommunications Officer / Dispatcher performs public safety communication tasks involving the receipt and transmission of non-emergency and 911 emergency calls. The member performs technical and operational duties and tasks, specific to the position. The most important and essential job function of the position is attitude which includes the following: interacting positively and cooperating with co-workers, NCSO law enforcement officers, Nassau County fire/rescue officers, other local, state and federal law enforcement agencies and other public safety personnel; responding politely to the general public calling in; functioning under intense time pressure and responding in a positive manner to supervision.
The 911 Telecommunications Officer/Dispatcher may perform other related duties and tasks, as required and shall have the physical, mental and emotional abilities to perform the essential job duties of the position.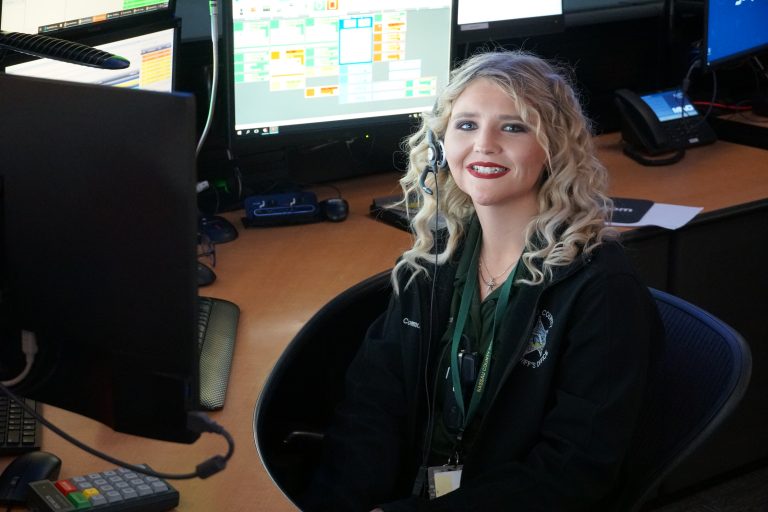 Education, Professional Certification or License: (Required)
High School or GED – at least 18 years of age
State of Florida 911 Emergency Communications Certification – Preferred – Not Required
Ability to pass computer based aptitude test – post application given by NCSO
Ability to complete 911 Emergency Communications Certification Training Program and pass state certification exam within one (1) year from date of employment (On the job training)
Experience in a Dispatch / Call Taking center – Preferred – Not Required
Environmental Conditions:
 Works in an office environment with high stress levels
Works in an office environment with many and sometimes competing distractions
Subject to long, uninterrupted periods of sitting
No environmental extremes are experienced in the performance of duties.
• Speak, read and write English understandably
• Accurately read, write and articulate numbers
• Manual dexterity
• Recognize colors
• See at normal range (or with accommodation)
• Hear at normal level (or with accommodation) 
• Mental alertness
• Ambulate independently
• Sit for long periods
• Bend / squat / kneel / reach
• Stand for long periods
• Lift / drag / carry <20 lbs.
Reasonable accommodation(s) will be made for otherwise qualified individuals with a disability.
• Remain calm under stress
• Comprehend
• Communicate effectively and coherently over public safety radio channels
• Operate a computer
• Compile data, prepare reports


• Concentrate & function under stress
• Perform multiple tasks at once
• Read maps
• Use discretion/confidentiality
• Maintain records
• Analytical     • Computer     • Telephone     • Radio     • Interpersonal
• 12 hour shifts
• Days, Nights, Weekends, Holidays, Overtime
• Rotating Shifts-
work Mon – Tue, off Wed – Thu, work Fri – Sat – Sun
off Mon – Tue, work Wed – Thu, off Fri – Sat – Sun
• Starting Annual Salary $40,734.04
• Hourly rate $19.58
• Step Plan 2.5 % each anniversary year with NCSO
(Yearly Budget Approval)
• Longevity Pay $250.00 per year of service with NCSO as of 09/30
(Yearly Budget Approval)


• Health (Free for Employee)
• Dental
• Vision
• Life
• Long Term Disability
• Paid Time Off
• Florida Retirement System (FRS)
The Nassau County Sheriff's Office is an 
Equal Opportunity Employer and a Drug Free Workplace.