The Take Me Home Program is designed to provide rapid identification and safe return to their home citizens who may need special assistance or are unable to communicate to law enforcement officer vital information about themselves. The system includes a picture, demographic information, such as race, height, weight, etc. and caregiver contacts.
If a person who is enrolled in this program is encountered by a Nassau County Deputy, the deputy can query the database by name or by the person's description to locate the person's enrollment records. With the database information the Deputy will be able to return your love ones safely home to you.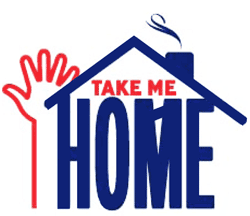 How Does the Program Work?
A family member contacts the Nassau County Sheriff's Office or ARC/Nassau to register a family member. Descriptive information about the family member to be registered and caregiver contact information is collected. The information is stored in a database located on the NCSO network.
Support Organizations
The agencies and organizations listed below are supporting our efforts to effectively aid your family in times of need. These organizations offer a variety of resources to those in our county who are caring for love ones afflicted by disabilities or injuries.
Association for Retarded Citizens
Nassau County Council on Aging
Nassau County Autism Foundation
Contact Information: (904) 225-5174